At The Races with Steve Byk SiriusXM radio show welcomes listener interest from across the United States and abroad. We also encourage advertiser/sponsor interest to our dynamic and exciting daily live broadcasts and web transmissions that reach an estimated 40,000 listeners weekly.
For Advertisers and Sponsors that wish to know more about how to leverage the highly targeted market penetrated by At the Races, please contact Steve by phone at 1-855-428-7295 by email or visit www.derbytrail.com.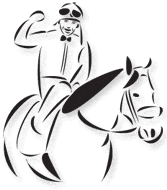 ATR with Steve Byk
Listen on Sirius 219, XM 201 and Online SportsZone 964.
Broadcasting Live
Mon thru Fri 9a-12p ET (6-9a ET replays)
Call Us Live
Communicate live during the broadcast with our host.
Call Us Today!
Call 1-855-4ATR-BYK
(1-855-428-7295) Today!
Broadcast Archives
Past ATR broadcasts 3 hours a day & 5 days a week.
Listen to past Sirius radio shows
National daily news and talk show!