BELMONT – 6/21/2020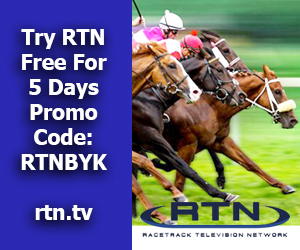 Race 1- 1st #8 NOBLE JEWEL 2ND #2 QUASAR 3RD #4 TEMPERANCE
#8 NOBLE JEWEL returns off a layoff at the trip that yielded her debut win for trainer Carlos Martin. The
competition she meets today is vastly weaker than what she has in three tries against winners and she gets a
sizable weight break with the double bug astride. #2 QUASAR faced a tough group of MSW runners in her
lone stateside turf try and now changes surfaces. She has yet to run for a tag and is spotted realistically class-
wise today. Her inside post should facilitate a ground-saving trip. #4 TEMPERANCE was victorious last time
out against a soft bunch at Gulfstream and now goes 2nd off a lengthy layoff for a barn that has sent live horses
to Belmont at this young meet. She cuts back today but can be effective sprinting based on prior efforts.
Race 2- 1st #4 ZEBRA CAKE 2ND #3 RODERICK 3RD #6 ZIPPY BABY
"Mattress Mack" may find himself $100,000 lighter if #4 ZEBRA CAKE is victorious. She is a daughter of
freshman sire Runhappy who has a tremendous damside pedigree. Her dam is a half to graded stake winners
Red Ruby, Mo Town, and Beautician. #3 RODERICK is a son of top notch sire Into Mischief, who added
another Grade I winner to his roster of offspring when Gamine won the Acorn yesterday. This colt is training
forwardly for Wesley Ward, who specializes with 2YOs and there's plenty of pedigree here. #6 ZIPPY BABY is
a second time starter who made a meaningless move in garbage time of his debut. He changes surfaces and
should be more professional early with that race behind him.
Race 3- 1st #5 CIVIL UNION 2ND #2 CAP DE CREUS 2ND #3 BLAME DEBBIE
#5 CIVIL UNION did all the running the last time she faced #2 CAP DE CREUS at Gulfstream. They wound up
second and third that afternoon behind a perfect trip winner and now face off again at 10 panels. This gal can
be a threat from the outset given the pace scenario today and she still has plenty of upside. 'Creus is a
frequent loser who drops in class in search of an elusive second victory. She is frequently at the mercy of the
pace and will need things to setup a bit today, which doesn't look likely on paper. #3 BLAME DEBBIE took
some money in a bulky field in her turf debut and now drops in class for trainer Graham Motion. She showed
speed in that event and can be dangerous if forwardly placed today. This barn has been on a nice run over the
last 45 days as well.
Race 4- 1st #7 BEBE BANKER 2ND #2 MORE THAN STRIKING 3RD #4 KING OF AMERICAN
#7 BEBE BANKER looks much too tough for his competition in here given how weak this N2L 25k event has
turned out. He drew favorably outside and can stalk and pounce under the hot-riding Luis Saez. If he runs
back to any of his four outings since being claimed by Rudy Rodriguez, he'll clear this condition. #2 MORE
THAN STRIKING is new to the barn of Mertkan Kantarmaci, who has had a couple of runners perform well
relative to expectation in the last 10 days. This son of Handsome Mike performed well early in his career an is
now in a realistic spot class-wise. #4 KING OF AMERICAN is a deep closer who'll need to be cajoled along
early by apprentice Luis Cardenas. There's a decent chance the pace heats up today and that would greatly
help his cause. The company he's kept since his maiden win has been respectable and this is a class drop.
Race 5- 1ST #2 MONTAUK DADDY 2ND #3 MORNING BREEZ 3RD #7 QUARKY
#2 MONTAUK DADDY is going to have to improve from 2 to 3 to contend in here. However, he looms the
right play price-wise given the projected odds here and this son of Daddy Long Legs showed real ability early
in his career. The pace he set two back was suicidal and he was then victimized by a disastrous break against
stakes foes at Aqueduct. A cleaner trip would make him dangerous here. #3 MORNING BREEZ is clearly the
one to beat given past turf efforts, but he has never been overly fond of winning and figures to meet some
pressure early in this heat. He's a must use in the Empire Six. #7 QUARKY is the one to beat as he returns to
New York. He has ample early speed and can get clear of this bunch, which makes the only question whether
he can stay the six furlong trip.
Race 6- 1st #6 CHAMPAGNE DIET 2ND #8 CHECKSANDBALANCES 3RD #1 TILSA
#6 CHAMPAGNE DIET was wide on both turns last time out facing MSW competition and males and now
drops in class to face females. She competed favorably against MSW company last year and should get some
pace to run at in here. There's value to be had as well. #8 CHECKSANDBALANCES is a total unknown
given he's by a freshman sire and is the 3rd foal to race out of an unraced dam. Trainer Chad Brown has poor
numbers with firsters in maiden claiming turf routes (12%, $0.66 ROI) but did win the opener on Belmont day
with a similar runner. #1 TILSA chased home a handy winner who came back to get drubbed here against
N1X foes a week ago. This daughter of Flatter drops in for a tag today for a barn that is 42% with second time
starting turf routers in maiden claimers ($3.73 ROI). Expect her to be involved from the outset.
Race 7- 1st #5 HOT LITTLE HONEY 2ND #8 WEDONTBELIEVEHER 3RD #3 STUNNING MUNNINGS
#5 HOT LITTLE HONEY cuts back in distance for trainer Mike Maker, who is 19% with claimers on dirt cutting
back in distance ($2.00 ROI). This gal gets the riding services of Irad Ortiz, Jr. and should get a big pace to
run at late in here. She can settle and make one run, which would help her chances. #8
WEDONTBELIEVEHER returns off a layoff for trainer Rudy Rodriguez and has the best proven form in the
field. The outside post should enable her to stalk and pounce and this is the right spot for her class-wise.
Clearly the one to beat. #3 STUNNING MUNNINGS was narrowly bested by the top pick when last seen in
late February and this gal ran the best race that day. She has the speed to get clear in this bunch, but can
also be effective employing stalk and pounce tactics.
Race 8- 1st #3 CALL ON MISCHIEF 2ND #11 MISS J MCKAY 3RD #1 BREDENBURY
#3 CALL ON MISCHIEF gets the nod on her return to turf for an ice cold barn. She looked to be on her way to
winning a salty allowance event last time out before getting collared late and can now get back to her normal
tactics. She has been most effective when laying back to make one run and that's what is in the offing. #11
MISS J MCKAY returns from a layoff for a barn that is 1 for its last 15 with turfers off 180+ day breaks ($0.45
ROI). This gal ran three huge races on turf as a juvenile and would be impossible to beat with any
improvement off of those efforts. #1 BREDENBURY was involved in a white-hot pace last time out before
weakening late and should be able to settle a bit farther off the pace here. The inside post is hardly ideal, but
you'll get some value here in a race where you have to be 4-5 deep in the Empire Six.
Race 9- 1st #2 K. K. ICHIKAWA 2ND #8 BRICCO 3RD #3 SHARED SUCCESS
#2 K. K. ICHIKAWA is a firster by Twirling Candy, whose progeny win on debut at a 19% clip. This guy's dam
won twice on the turf and has dropped 4 turf winners including stakes winner Amazing Anne. There's little to
go on in this horrific field, so why not take a fresh face? #8 BRICCO is the one to beat based on the quality of
the race he ran on debut last fall here at Belmont. He is a new gelding and drops in class for a capable barn,
so there are some things to like in this weak field. #3 SHARED SUCCESS is new to the barn of Brad Cox,
who is rolling at this meet. He is out of a dam who won 4x on the turf and Cox does very well with grassy
types. He showed potential on the dirt at Finger Lakes last year and has some ability.
BELMONT MEET STATS: 122-25-16-14 $148.80